Howell Woods Nature Center Classroom
Wednesday, December 18, 2019, 5 – 7pm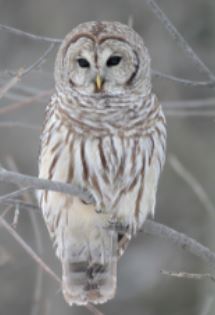 Join us as we search for the elusive Barred Owl. We will introduce raptors, visit our Birds of prey exhibit, and then take a truck ride to search for these nocturnal creatures. To register please email t_stanforth@johnstoncc.edu or by calling the Learning Center (919) 938-0115. $5/participant.